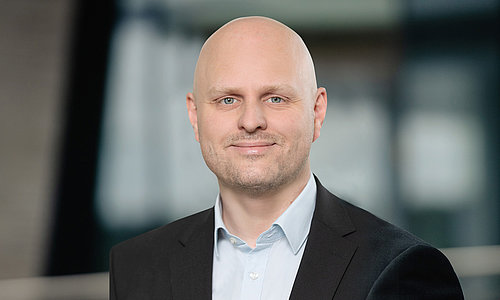 Stefan H.A. Meichsner
Chief Financial Officer

Stefan H.A. Meichsner has been CFO of MPC Energy Solutions since May 2021. He has more than 12 years of combined experience in the finance and renewables industry.
Stefan began his professional career as a project manager in the power transmission and distribution business of Siemens Energy, and later moved in to the power generation and renewable energy sector. During his tenor as an investment manager at Stadtwerke Muenchen, one of the largest municipal investors in renewable energy in Europe, he acted as CFO with full management responsibility for several subsidiaries, including a concentrated solar power plant in Spain and a project developer for wind and solar assets in Germany. Stefan holds an MBA and graduate degree in Economics.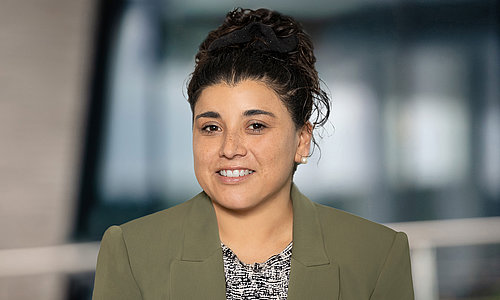 Maite Pizarro
Sustainability Manager

Maite Pizarro is a Sustainability Manager and based in MPC Energy Solutions' Hamburg office.
Maite joined MPCES as sustainability manager in 2023. Prior to that she has more than 10 years of experience working in the public sector with a focus on sustainability, energy resilience, climate change, and renewable energy projects in Chile. As a Project Manager she was responsible for the promotion and implementation of projects and policies on regional, national and international level. In her work, Maite led stakeholder consultation processes, developed, and implemented guidelines, policies, and workshops, and oversaw various implementation processes. This includes work at the Sustainable Energy Agency, Ministry of Energy, and Ministry of Interior. A major achievement of hers was to be selected as one of 100 women in the Chilean energy sector worldwide to participate in the program "Energising Women to Advance the Energy Transition Mentoring" as well as being selected to represent Chile at the "Young Leaders of the Forum of East Asia and Latin American Cooperation". Maite holds a Bachelor of Business and Administration from Pontificia Universidad Católica de Valparaíso in Chile (2010) and a Master's degree in Economic Analysis of Law and Public Policy from Universidad de Salamanca, Spain (2012).
Fernando Zúñiga
Managing Director Latin America & Caribbean

Fernando Zúñiga is responsible for the business development in Latin America and the Caribbean at MPC Energy Solutions.
He was previously Managing Director for Central America and the Caribbean at MPC Capital. He has more than 12 years of experience in the renewable energy industry as a consultant, principal investor and project developer. Before joining MPC Capital, Fernando worked at Solarcentury and Grupo Ecos, a Swiss family office, and Suntrace GmbH. He holds a Master's degree in Renewable Energy from Oldenburg University in Germany and a Bachelor in Chemical Engineering from the Monterrey Institute of Technology.
Juan Esteban Hernández
Head of Project Development Latam

Based in MPC Energy Solutions' office in Bogotá, Colombia, Juan Esteban Hernández is the head of solar PV and wind projects development in Latin America.
He has more than 12 years of experience in developing renewable energy projects in Latin America and the Caribbean and joined MPC Capital from Martifer Renewables as country head of Colombia in 2019. Prior to Martifer Renewables, he worked at HMV in Colombia. He has a Bachelor's degree in Civil Engineering and holds a Master in Renewable Energies from the University Carl von Ossietzky in Oldenburg, Germany.
Paula Andrea Castañeda
Project Manager

As Project Manager, Paula Andrea Castañeda is part of the Development and Construction team located in Colombia, and supports all technical activities.
She is an environmental engineer from the Universidad Libre (Bogotá, Colombia), and is currently in the middle of her Master Degree in Information Management and Geospatial Technologies. Paula has two years of experience working in renewable energies project development in Colombia with Greenyellow, where she gained experience in project management, cadastral feasibility and land securement.
Wayne Grant
Director Project Development

Based in Panama, Wayne Grant is the Director Project Development, responsible for the Caribbean projects of MPC Energy Solutions'.
He is responsible for our development activities on the Caribbean islands incl. our ongoing developments in Jamaica, and the Dominican Republic as well as supporting the construction team of our solar PV & BESS project in St. Kitts.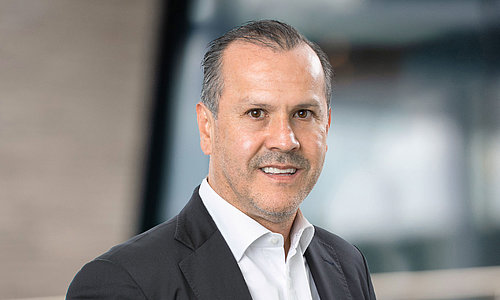 Nestor Gutierrez
PPA Originator Manager

Our experienced PPA Originator Manager Nestor Gutierrez supports the Bogotá office of MPC Energy Solutions.
Nestor has been working in the energy sector in Colombia for more than 20 years, focusing on energy generation & trading business, M&A, regulation and in the structuring and developing of energy projects. Nestor holds a Master in Renewable Energies and Energy Sustainability from University of Barcelona, a specialization in Energy Mining from University Externado de Colombia, a specialization in Environmental Management from University Pontificia Bolivariana and a Bachelor in Geological Engineering from University Pedagogical and Technological of Colombia.
Juan Carlos Valencia
Community Engagement Manager

Colombia based Community Engagement Manager, Juan Carlos Valencia takes care of the social engagement of our projects in Latin America and the Caribbean.
He is responsible for the execution of our social engagement strategy, conflict resolution and strengthening of the ESG indicators of our portfolio. He is a Geologist with more than 20 years of experience in negotiation, social investment planning and handling communities in Colombia. Juan Carlos has a postgraduate degree in Environmental and Social Management, with a specialization in Corporate Social Responsibility of the Externado University in Bogotá.
Annemei Olivier
Director IFRS

Annemei is located in the Amsterdam office and as an IFRS-expert, she leads our group consolidation and financial reporting.
Annemei graduated from the University of Pretoria in 2017 with a degree in Accounting and Finance.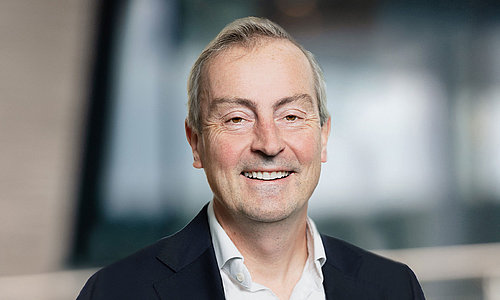 Johannes A.L. Bouma
Senior Finance Manager

Johannes "Hans" Bouma works at the MPC Energy Solutions office in Amsterdam as our Senior Finance Manager.
He is a Certified Public Accountant with many years of experience in the field. Hans held several related positions, among others, at Deloitte (1998 to 2002) and Intertrust Netherlands (2002 to 2007), where he grew accustomed to working internationally and supported and led the financial management of a great number of group companies. In 2007, he joined ABN AMRO as Financial Director and Manager in the real estate business.
Hedwig Stormink
Executive Assistant / Office Manager

Executive Assistant Hedwig Stormink is managing the Amsterdam office of MPC Energy Solutions.
She is responsible for our company's corporate housekeeping matters, maintaining and updating corporate policies, and supporting our team's day-to-day tasks as executive assistant. She joined us with many years of experience as a paralegal and executive assistant for companies like Roland Berger and Henkel.
Diego Villasante
Senior Financial Controller

Based in our Amsterdam office, Senior Financial Controller Diego Villasante is responsible for managing the accounting functions of MPC Energy Solutions.
Diego is originally from Spain, but has been living in the Netherlands for a few years now. After graduating from the University of Salamanca in 2015, he spent four years with Deloitte's audit department in Madrid, and later moved to Amsterdam to join KPMG, also as an auditor. During his time with these two firms, he gained experience across a number of industries. He also earned a master's degree in audit and accounting from the ICADE Business School in Madrid.
Fabián Hernández
Project Manager

Fabián Hernández is an electronics engineer, specialized in renewable energies.
Fabián is currently in his MBA from the University of Barcelona (ADEN). Most of his experience comes from working almost 10 years with the German TÜV Rheinland, one of the world's leading testing service providers, where he was involved in the technical certification of renewable energy projects and sites as project manager for industrial and solar projects.
Carolina Rudd
Executive Assistant

Carolina is MPC Energy Solutions executive assistant for the Bogotá and Panamá office.
She supports both our Bogotá and Panamá offices in their day-to-day issues like document controlling, contract structuring, ticket and hotel bookings among other key aspects. Carolina is currently finishing her business administration Bachelors degree and worked in companies such as GreenYellow, Fundación Santa Fé and Meyer Institute as corporate and CEO's assistant. Carolina also lived some years in the U.S and is bilingual.
Luis Marquez
Head of Construction

Luis is responsible for our in-house construction management team.
His activities among others, are mainly the execution of construction processes, including EPC and O&M contract and procurement negotiations, ESG compliance, site supervision and reporting until hand-over to the Asset Management team. Luis will work closely with the Project Development team as well. Luis has more than 20 years of experience, he is professionally qualified and a trained Engineer with a strong technical and management background founded in the civil engineering and construction industry. Born in Mexico, where he earned a Bachelor's Degree in Civil Engineering and later in Architecture, both from ITESM Monterrey, Luis has been working in several companies in the construction industry or in the construction department, such as Grupo Salinas, ICA, Walmart, Terravital and most recently at China Construction, where he was the responsible Project Manager for the construction of the "Amador Convention Center" in Panama.